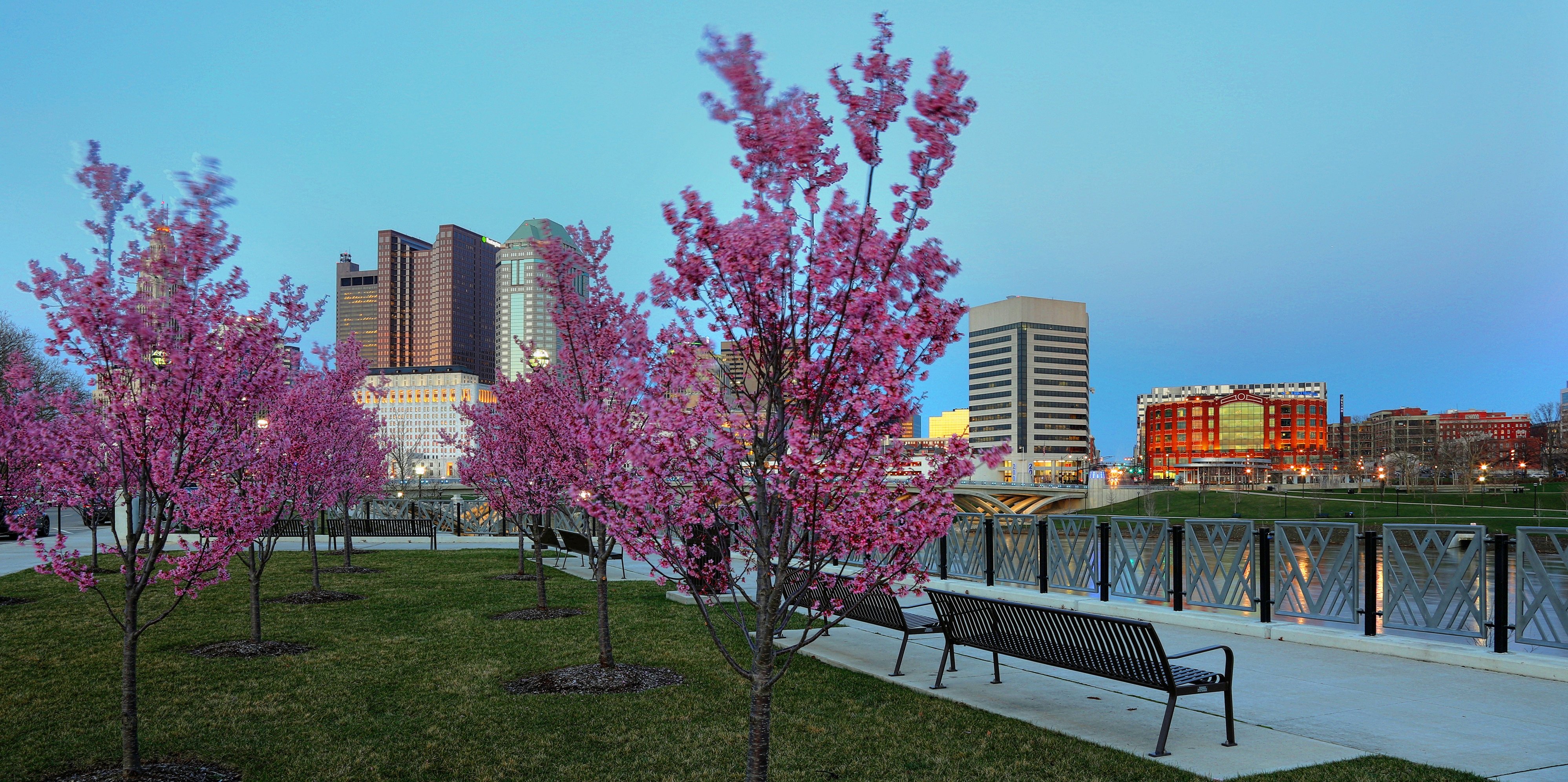 Spring has sprung in Columbus – finally.
The number of events in the area is also heating up in April, with no shortage of fun and unique activities scheduled for the first month of spring.
Short North Gallery Hop
A staple of the Columbus art scene, the Short North Arts District's Gallery Hop is in its 34th year of celebrating local artists of all kinds. Held along High Street from 4-10 p.m. the first Saturday of each month (April 6), the event features live music, exhibitions, special events, food, drinks and street performers.
CCAD Art Fair
This event featuring works from Columbus College of Art & Design alumni and students is hosted from 11 a.m. to 3 p.m. April 6 at the Loann Crane Center for Design. Artists sell their wares at this semi-annual fair, with proceeds going directly to the artists. Tickets available online and at the door.
Equine Affaire
The country's top equine exposition, Equine Affaire is held right here in Columbus from April 11-14 at the Ohio Expo Center & State Fair. The four-day event features riding competitions, educational programs, horse and farm exhibits, trade show and much more. Single-day and weekend passes are available for purchase here.
Franklinton Fridays
Hosted the second Friday of each month, Franklinton Fridays is a celebration of arts, science and community throughout the resurgent Franklinton neighborhood. Attendees to the April 12 edition will find family-friendly fun in the art shows, theater performances, classes and science exhibits, not to mention a wide variety of food options.
'Viva Italia!'
This performance on the last weekend of April features the New Albany Symphony Orchestra playing the lush soundscapes of Italian classical music. A sensory-friendly performance is 11:30 a.m. April 27, while the regular performance is 3 p.m. April 28. Both concerts are at the Jeanne B. McCoy Community Center for the Arts in New Albany. Tickets are available online or by calling 614-469-0939.
Ashville Viking Festival
Skol! This living history event April 27-28 at the Ashville Community Park recreates a time when Vikings ruled certain corners of the world. Entertainment includes swordplay, music, dance, crafts demonstrations, food and a children's area with crafts and storytellers. Admission is free with a canned goods donation.