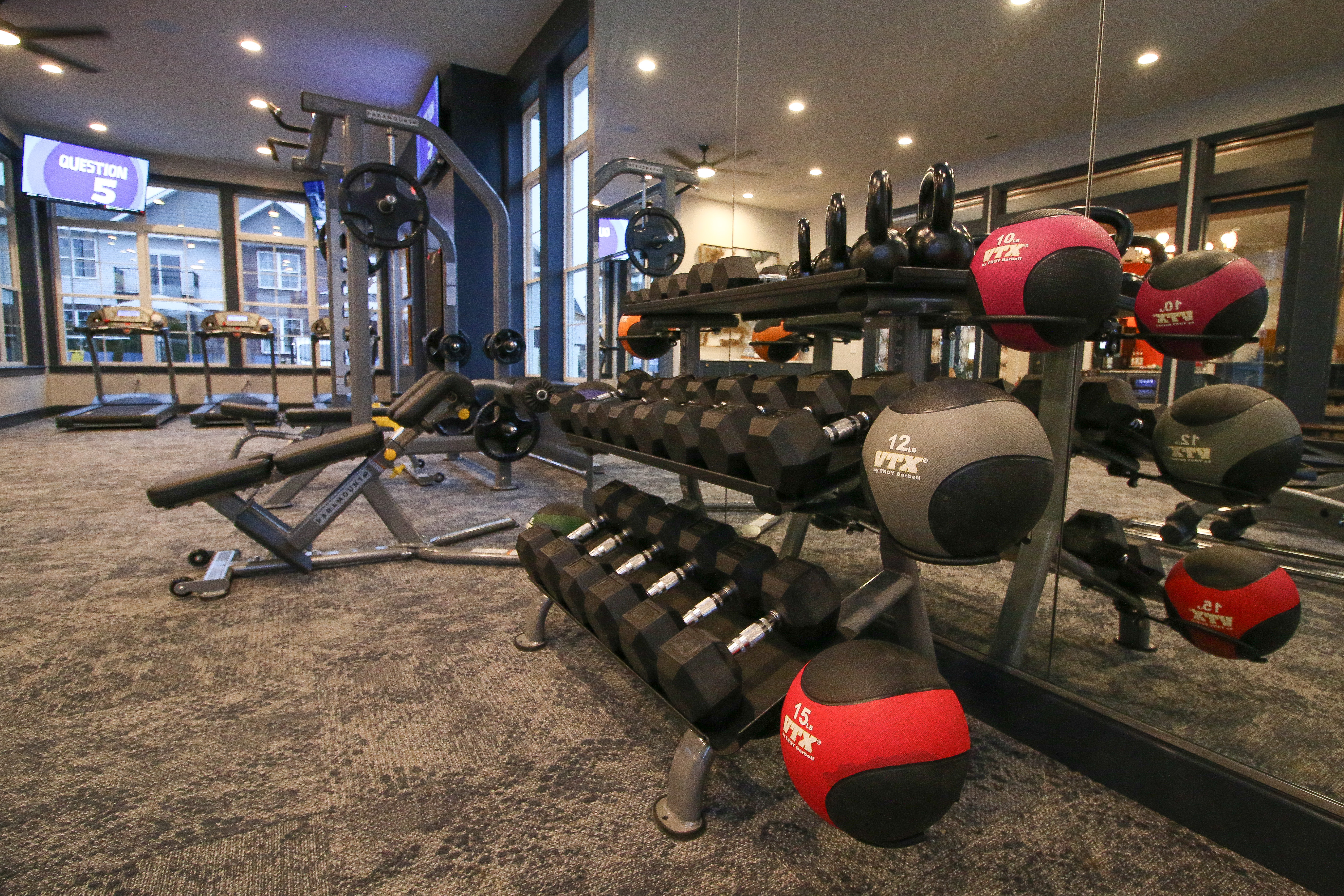 When in the market for a new place to live, many apartment hunters focus on one question: How much?
This question often refers to the rent amount, but in a Preferred Living luxury apartment, it can also be about how much are you getting with that rent amount? Amenities included in the rent of an apartment must be considered to determine the true value of the home.
About Those Amenities
When an apartment comes with amenities that you'd likely spend money on if you lived elsewhere, you begin to see the true value of your choice.
Preferred Living communities afford you with access to features you won't find in many apartments. This lifestyle includes amenities such as:
Private, beautiful pools with poolside cabanas, sunbathing decks and towel service
State-of-the-art fitness centers (no gym fees!)
Tanning salons
Yoga studios
Starbucks™ coffee bar
Relaxing community areas featuring bar and fire pit spaces
Recreational spaces offering pool, video games, or rock wall
(Amenities vary by community)
Honestly, it can be difficult to keep track of all the perks that come with a Preferred Living apartment. The friendly, welcoming staff at each community can help keep you informed of all the benefits that come with living here. Get to know them and rely on their expertise in the Preferred Living lifestyle.
Upgrades That Make Life Sweeter
Stylish apartment upgrades can make home a relaxing sanctuary after a long day at work or school – a place you can enjoy from the moment you walk in until the moment you head out the next day.
Preferred Living apartments offer upgrades that may include:
Stainless steel appliances, tile backsplashes and granite countertops in gourmet kitchens
Plush carpeting and vinyl wood plank flooring
Spa showers
10-foot ceilings
Large vista windows
Custom closets
Locations For Your Lifestyle
Want to live in an area you can be excited to call home? Preferred Living communities are in some of the Columbus area's most prime locations for dining, nightlife, recreation and retail. Have kids? Young families also appreciate our apartments' proximity to the premier schools in the region.
For more information about making a Preferred Living luxury apartment your home, call the individual community or contact us online.