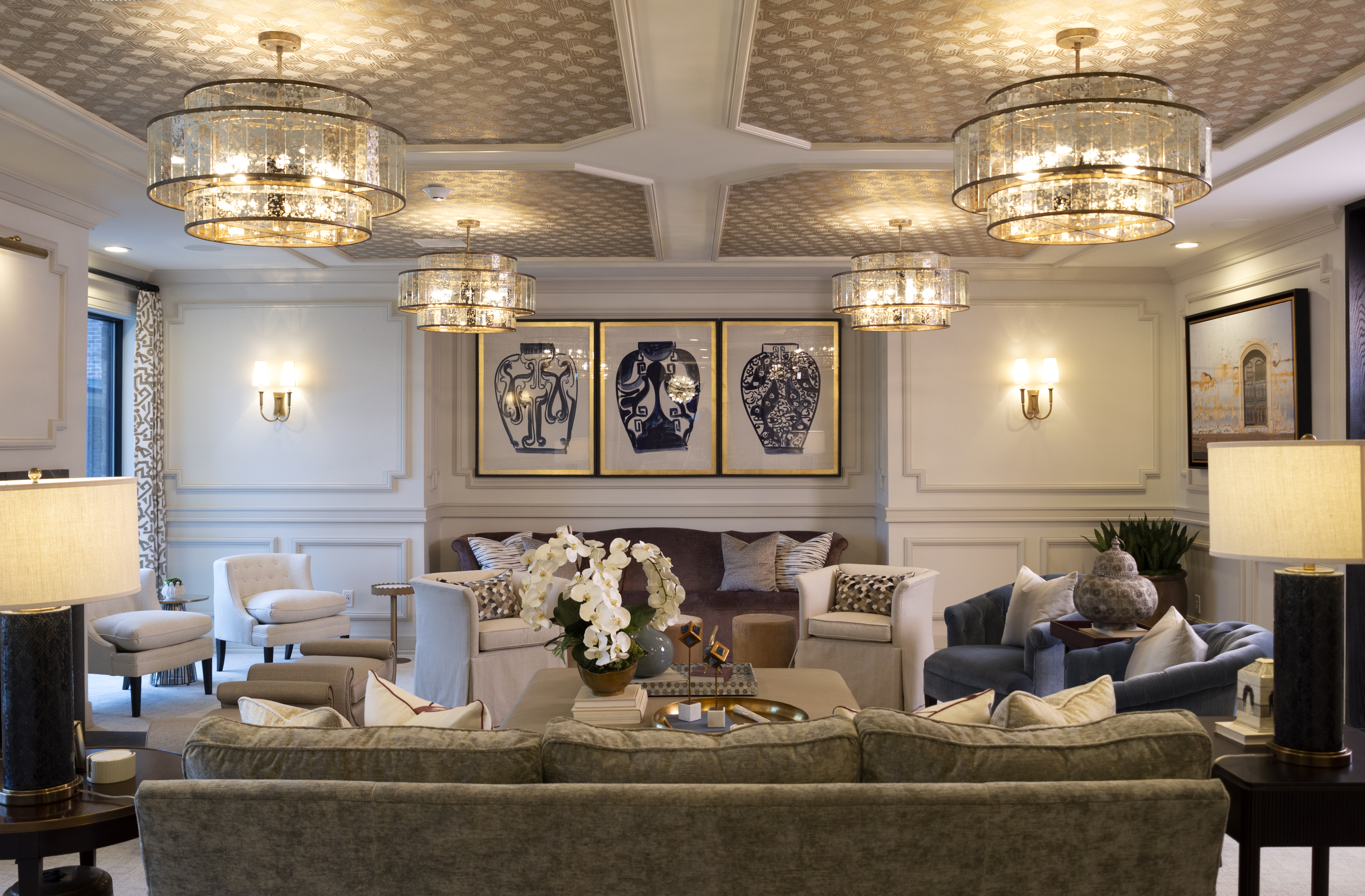 At Luxe 12.5 at The Highlands, your home is so much more.
Here you'll live in a community that treats its residents to the finest concierge-level service and amenities. Private poolside cabanas. Heated, infinity-edge pool with towel services. Massage and tanning services. Pet spa. Well-being salon and yoga studio. Relaxing fire pit and hot tub. Plush cinema room. Grilling pavilion. Community spaces with a chef's kitchen, woodburning fireplace, complimentary Starbucks™, and wet bar.
That's all before you even walk into your suite. There, you'll find charcoal hardwood floors. Granite countertops. Stainless steel appliances. Custom tile backsplash. Ten-foot ceilings. Oversized vista windows that welcome natural light. Custom closet. Spa shower. Tranquil master bedroom with a wood paneling feature wall.
Yeah – it's easy to see how home life becomes something more at Luxe 12.5.
The Highlands complex – located just off Sawmill Road and Route 161 on the northwest side of Columbus – is a Preferred Living luxury neighborhood consisting of three individual communities: Luxe 12.5, Graham Park, and soon-to-open Harper House. In addition to living in an exciting part of the metropolitan area with the best dining, nightlife and recreation Columbus has to offer, Luxe 12.5 residents have access to all the amenities at the other Highlands communities.
The Luxe 12.5 lifestyle is as unique as you, with elite amenities giving life that undeniable first-class upgrade. It's the perfect blend of comfort and luxury you won't find anywhere else in central Ohio.
To schedule a tour or get more information on making Luxe 12.5 your new home, contact us today.
Welcome to your new home. Welcome to your new lifestyle. Welcome to Luxe 12.5.