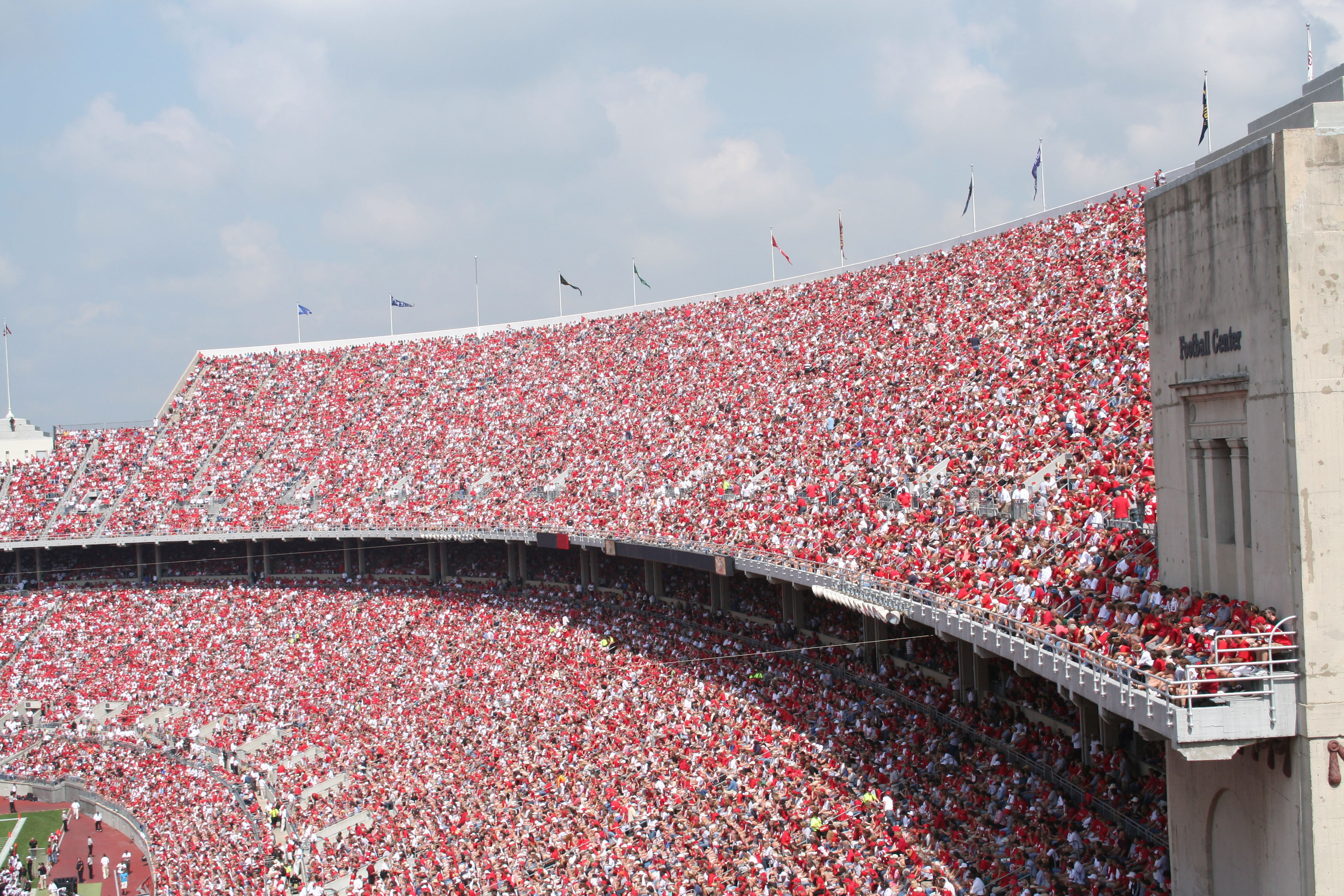 O-H!
I-O!
When you hear revelers proudly and loudly spelling their state in the familiar call-and-response chant by people wearing buckeye necklaces, there's a good chance it's Saturday in Columbus.
Celebrating pre- and post-game is a fall tradition around Ohio Stadium, where THE Ohio State University Buckeyes football team once again enters the season with its sights set on a national championship. Whether or not you're one of the 104,944 people with a ticket to the game, there's plenty to do around The Horseshoe and the city.
Here's a look at all the ways you can do gameday right in the 614:
Strike up the band: Get fired up for the game with the team at St. John's Arena two hours before home kickoffs, when the OSU Marching Band (also known as TBDBITL) plays to the Buckeye faithful. Known as the "Skull Session," this is a pep rally on steroids. It's free, with seating available on a first-come, first-served basis. Doors open four hours prior to kickoff so don't sleep in too late.
Tailgating 101: A few things to keep in mind if you're eating brats, drinking beer and playing cornhole (all officially known as tailgating) before the game:

Campus lots open six hours before kickoff; Ohio Stadium gates open two hours before
Charcoal grills not permitted on campus except in designated areas; propane grills OK
No ticket? No problem. Parking lot parties and bars throughout the campus area and city as a whole party on gamedays. There is no shortage of ways to get in on the fun!
Don't worry about getting there too early. Seriously. You will want to be there at a minimum of 3-4 hours before kickoff. If it's a huge game – say, the one with that team up north – the sooner the better. Big games are all-day events.

Walk in their shoes: There are many paths to Ohio Stadium, but the most spirited one is the walkway the players take to The Horseshoe. You travel from the Jesse Owens Plaza straight to the rotunda at the closed end of the stadium. There will be goosebumps.
Behold Script Ohio: The marching band tradition of forming the letters "O-h-i-o" in cursive in the middle of the field is always a sight to behold. Of course, it's the biggest honor in the city to be the "dot" of the I. Here's hoping the declining use of cursive in schools doesn't eventually stop this tradition. We think it's probably safe for a while.
No matter how you choose to celebrate gameday, all you really have to remember are those four little letters.
O-H! …