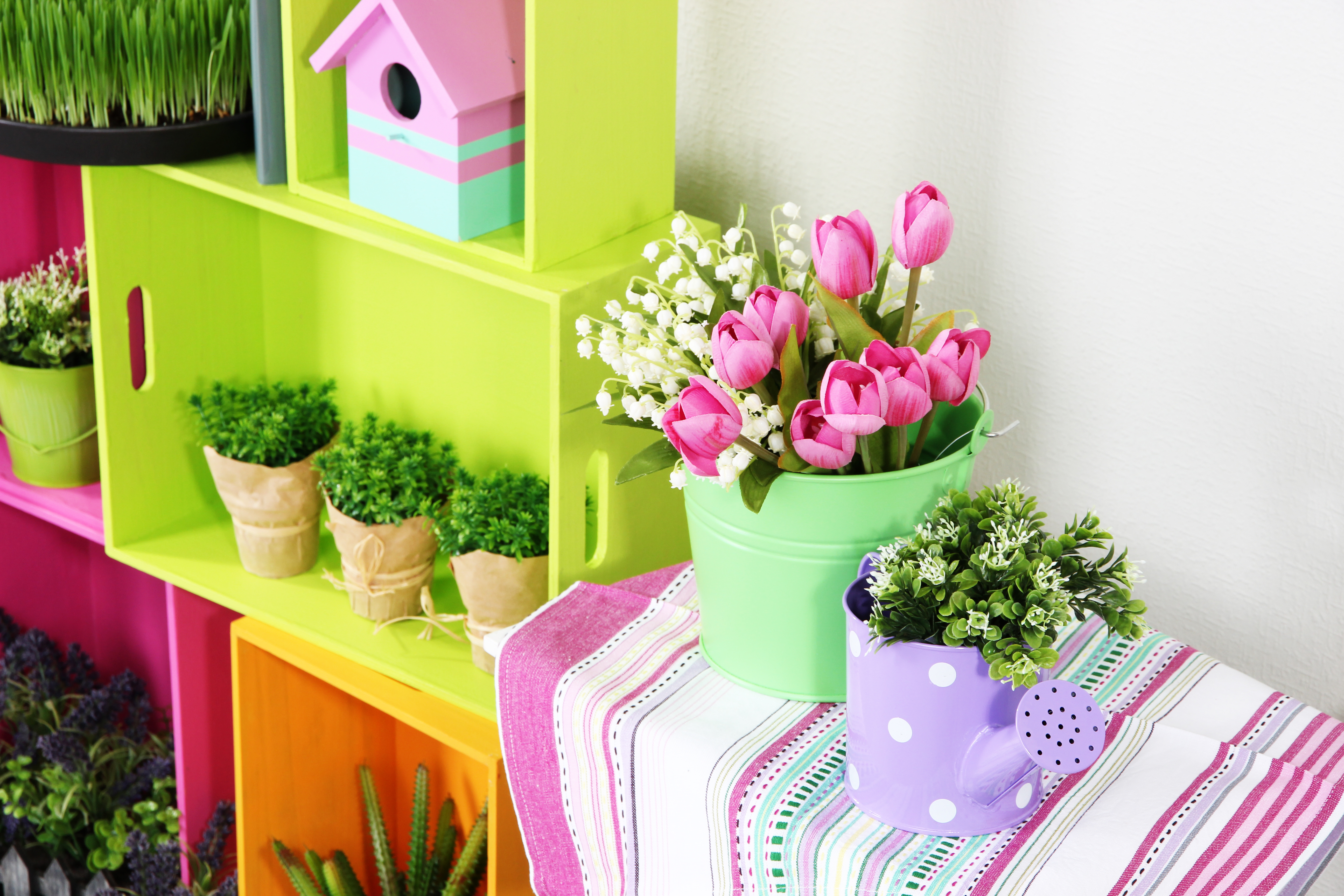 Whether you have access to a balcony, patio, or just some sunny windows, apartment gardening is well within your reach.
Getting Started
Before you haul in the greenery, you need to evaluate your space. Find out where the sunniest and shadiest spots in your apartment are so you can plan for plants accordingly.
Utilize the space you have and designate indoor spaces like windowsills and sunny corners for indoor plants. Outdoor plants will need the right size pot for optimal root growth and plenty of sunshine.
Think Vertical
If you're hard-pressed for space, try plants that grow vertically like clematis or jasmine. Skip on busy shrubbery that will take up precious floor space. Walls and slatted fences can easily accommodate basket hangers or makeshift shelves.
Hanging baskets are another unique way to play with space and silhouettes. Try planting a variety of herbs in hanging baskets too, so you'll always have fresh ingredients at hand.
Plan For Watering And Sunshine
Make sure you accommodate for sunlight, no matter what kind of plants you grow. Full-sun plants require eight hours of sun; partial sun plants need four to six hours; shade plants only need four hours.
Busy schedule? Opt for water reservoirs that will self-water plants and keep soil moist. Low-maintenance succulents are another good option for busy people. They require little watering and plenty of direct sunlight.
Cut Down On Trips To The Store
Vegetables, fruits and herbs bring pops of color and purify the air in your indoor and outdoor living spaces. Growing in containers requires less maintenance than normal gardening. It's also a great way to grow colorful fruits like blackberries and strawberries. You'll have plenty of fresh dessert and salad toppings whenever you want.
Looking for ideas to change up your living space? Contact Preferred Living and we'll help you make the most of your home.