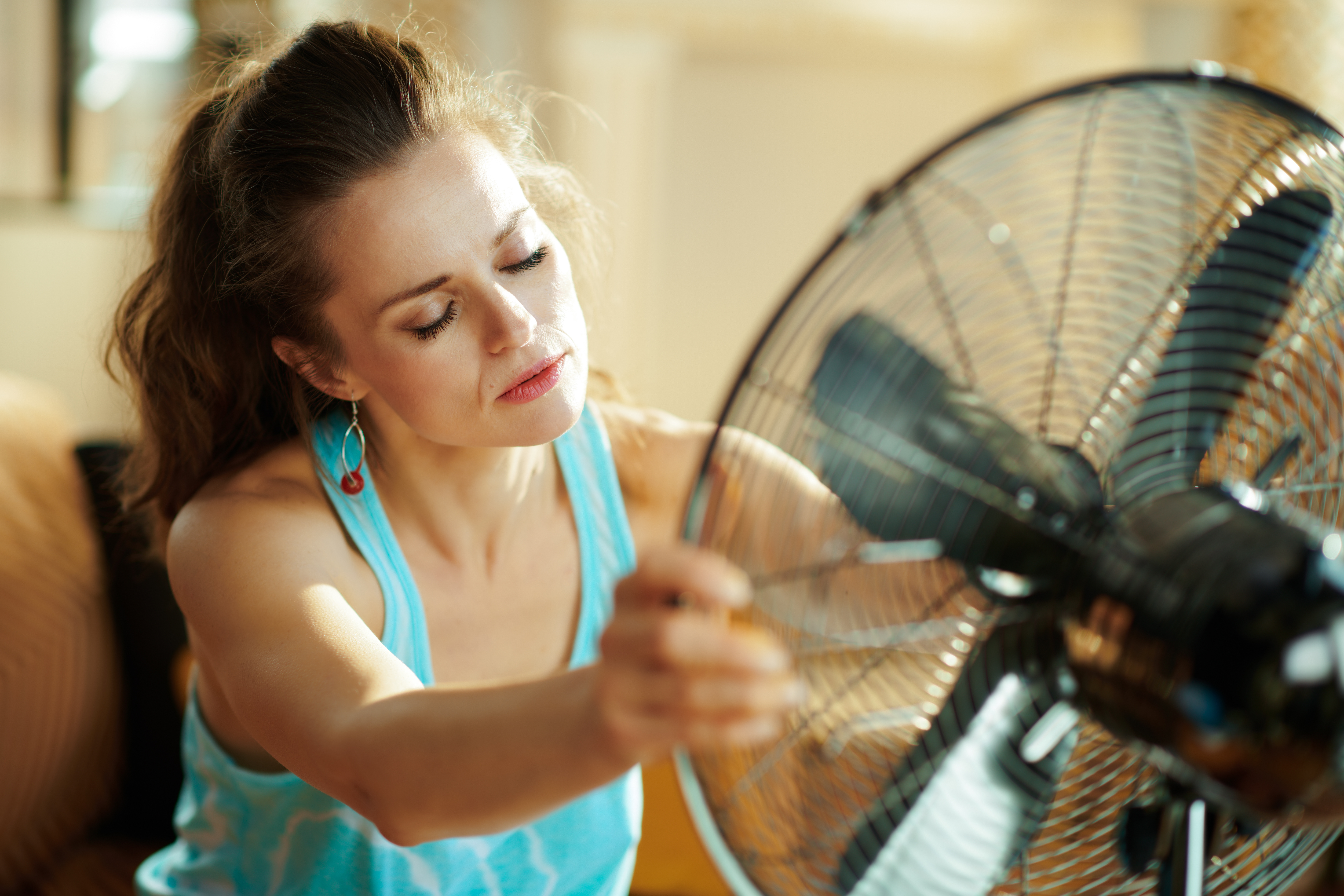 Some people live for the dog days of summer, but others like to keep the temperatures of their apartments akin to an igloo. Here are a few simple hacks to keep your temperature – and your utility bill – down.
Use Fans
Exhaust fans: Removes heat from kitchens and bathrooms.
Ceiling fans: Make sure they rotate counterclockwise. Most ceiling fans have a "clockwise" or "counter-clockwise" switch near the base.
Box fans: Place a bowl of ice in front of one to create a portable air conditioner. Put box fans in your windows to blow in fresh night air or suck out the heat.
Good Circulation
Close off unused rooms, so your AC doesn't have to work as hard to cool your space. The air will be more concentrated in the open areas of your home. Keep furniture and other obstructions away from vents to keep air circulating.
Windows
About 30% of indoor heat comes from your windows in the summer. Shutting shades or curtains during the hottest time of day can save you up to 7% on your utility bill. Open windows at night to let cool air in and give your AC a break.
Set The Thermostat
Keep the thermostat at 72-73° Fahrenheit while you're home. Move the temperature up to 78° when you're gone, so you're AC isn't cooling an empty apartment.
Cook Outside
It's barbecuing season after all, and cooking outside will keep unwelcome heat out of your kitchen. Use a crockpot instead of the oven or stove if you cook indoors.
Mind Yourself
If your body isn't hot, you'll be less likely to crank the air conditioning. Cotton and linen are lightweight fabrics that will keep your clothing and bedding cool. You can also put your sheets in the freezer a few hours before bed to cool them down and keep you comfortable.
Apply cold cloths to your forehead, neck, and wrists to lower your body temperature. Keep cold drinks on hand to stay hydrated, especially during heatwaves.
Need to beat the heat? Contact Preferred Living for more tips to save on your energy bill.