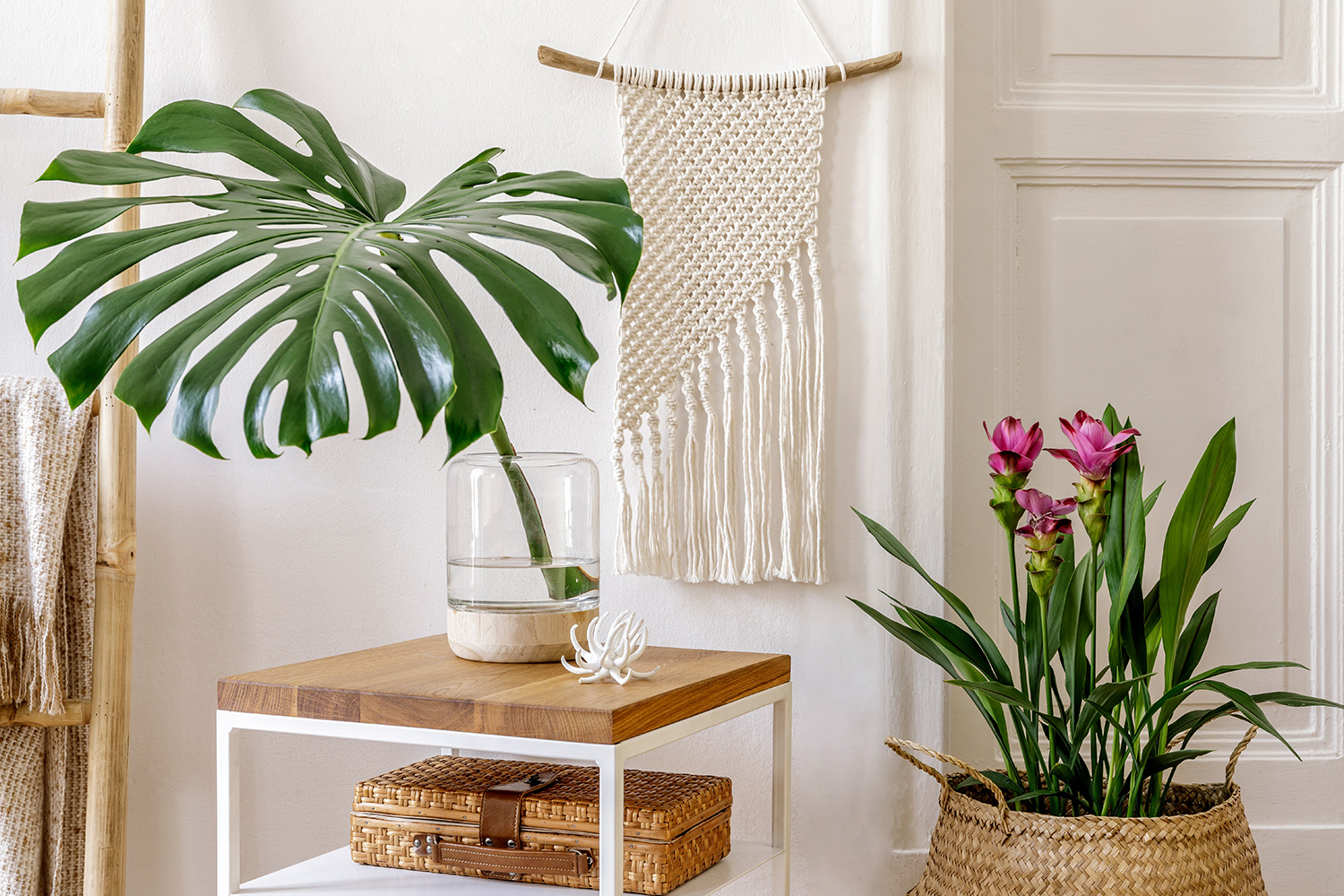 Renting an apartment doesn't mean you have to sacrifice style. Here are some ways to make the most of your space while making it your own.
Make Space In The Living Room
Living room space may be limited. Try light-colored curtains and place mirrors across from windows to allow in more light. Natural lighting energizes a room and makes it look larger. Temporary window clings can create eye-catching patterns while providing privacy.
Keep sofas small and moveable so you can rearrange as you please. Trunks can double as coffee tables for an eclectic feel with plenty of storage.
Try a patterned area rug to break up solid carpets. Hang rugs, tapestries, or curtains with temporary strips or hooks to create an accent wall. Tension or twist-and-fit curtain rods are temporary options that won't damage your window frames. Temporary wallpaper can also spice up apartment walls.
Get Creative In The Kitchen
Install temporary LED lights for a quick fix in dim areas. Keep clutter off your countertops by storing items above your cabinets or fridge. This is also a functional space for decorations. Prop a pegboard against a wall to create a space to hook wire baskets, utensils, and decorations.
Optimize Your Bathroom Design
Make the bathroom your own with towels, artwork, and plants. If you don't have shelving, try corner shelves to store lightweight toiletries and décor.
Pedestal sink organizers will give you plenty of room for storage without taking up extra floor space. Over-the-toilet shelves are another useful item to create custom storage in a pinch.
Make The Bedroom Work For You
Turn your bedroom into a private haven by personalizing your artwork. Change frame matting or paint the frames. Even swapping new pictures will give your room the rejuvenation it needs.
Certain types of tape can create wall decals or patterns, but be mindful they don't leave behind any residue before you decorate.
Headboards are a great way to personalize your space, and headboards with shelves provide plenty of storage. Utilize the space under your bed to store out of season clothes to free up closet space.
Find the space to fit your unique style at one of our Preferred Living communities. Contact us online to schedule a tour.