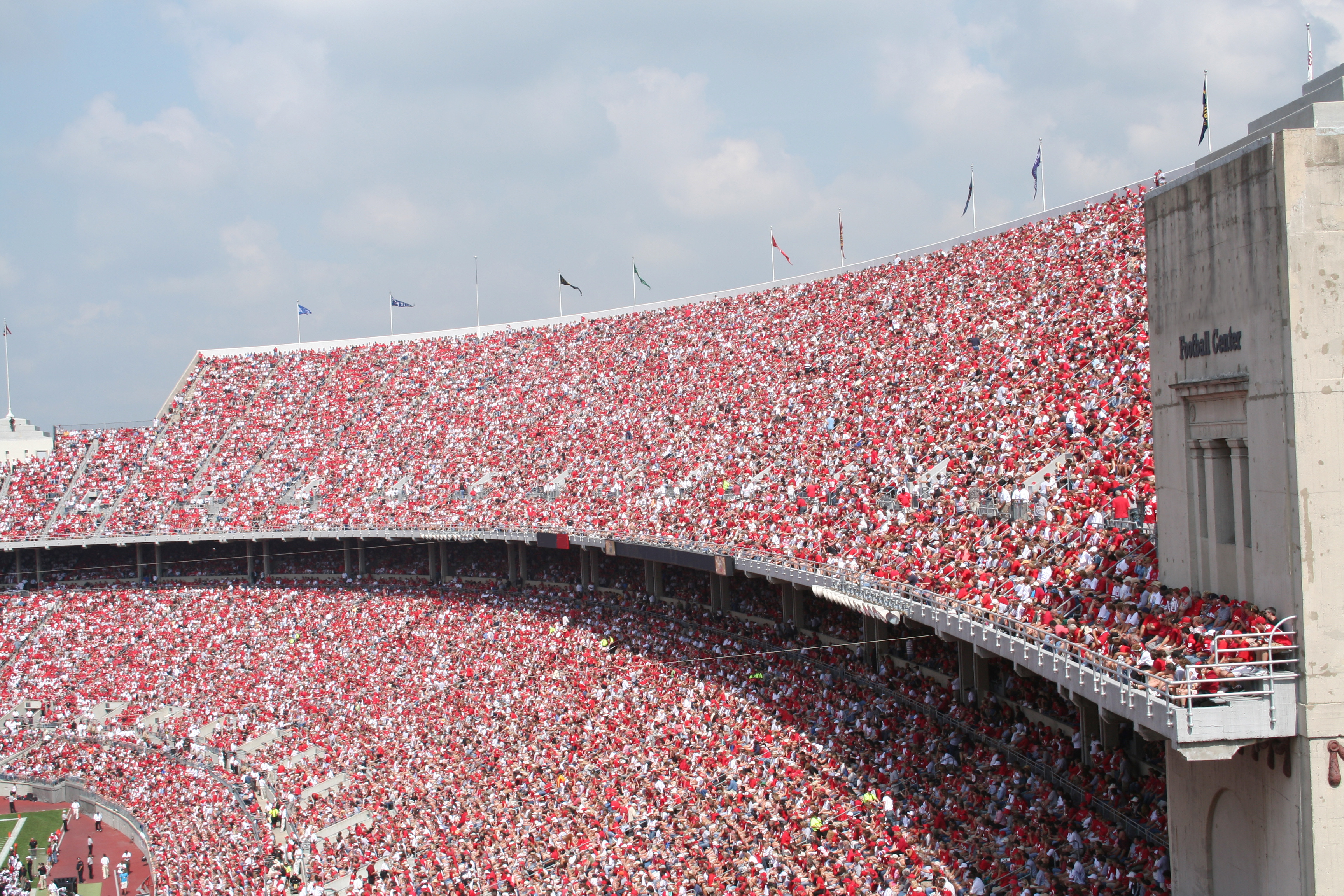 Gameday for the Buckeyes looks different this year, but that doesn't mean it has to be any less entertaining. Use the time you would've spent tailgating and at a game to visit shops, restaurants, bars, and other local businesses, and show some love to the Columbus and OSU community.
Pregame
Urban Meyer's Pint House: Support cancer research while you feast on brunch at Urban Meyer's Pint House in Dublin. Brunch is served Saturday-Sunday from 11 a.m. to 3 p.m. and includes three kinds of Bloody Marys and "manmosas." They also offer a variety of breakfast entrees.
Kafe Kerouac: On North High Street, you'll find Kafe Kerouac Coffee House and Bar. Grab a cup of coffee while you browse records and books. Try a coffee special named after famous authors, including Ernest Hemingway, Charles Dickens, and Ann Rice.
Buckeye Donuts: Meander further on North High Street to a Columbus favorite. Buckeye Donuts has over 30 kinds of cake, glazed, powdered, jelly-filled, and frosted donuts. Satisfy your sweet tooth with a chocolate-covered, peanut butter-filled Buckeye donut or swap for a savory breakfast sandwich.
Halftime
The Book Loft of German Village: Get lost in the 32 rooms of "The Loft" where you can browse for classic novels or new favorites. Pick up a map to help you find the sections you seek, and don't forget store coupons.
Chadwick Arboretum: Chadwick Arboretum & Learning Gardens provides a unique opportunity for those with a green thumb. Explore the 60 acres of gardens with labyrinths, aquatic habitats, and sculptures.
Conrad's College Gifts: You can still shop for your favorite gameday gear at Conrad's College Gifts on Easton Gateway. Support your Buckeyes with a printed face mask, add another mug to the collection, or shop for your furry friends.
Columbus Museum of Art: Browse the collections of the Columbus Museum of Art, where you'll find American and European artwork, folk collections, photography, and so much more. Enjoy Thursdays in the Garden for socially-distanced live art-making and cocktails.
The Final Score
The Library Bar: The Library Bar is at the intersection of Lane Avenue and High Street. This local watering hole has been a Columbus favorite for decades and offers drink specials every night. Come for drinks and stay for karaoke, trivia night, and gameday activities.
Varsity Club: Some of Columbus' biggest tailgate parties are held at Varsity Club. While you may not be tailgating, you can still dine in and enjoy subs, burgers, and sandwiches. There's also an extensive beer list.
Tommy's Pizza: Tommy's Pizza has locations in Upper Arlington and Dublin and on OSU's campus. The restaurant still uses the Italian founder's original recipe, with crusts that "flake like a cracker." Try an "All-The-Way" pizza or opt for a pasta dish.
When you live at one of the fantastic Preferred Living communities throughout Columbus, it's easy to explore these and other local attractions every day.