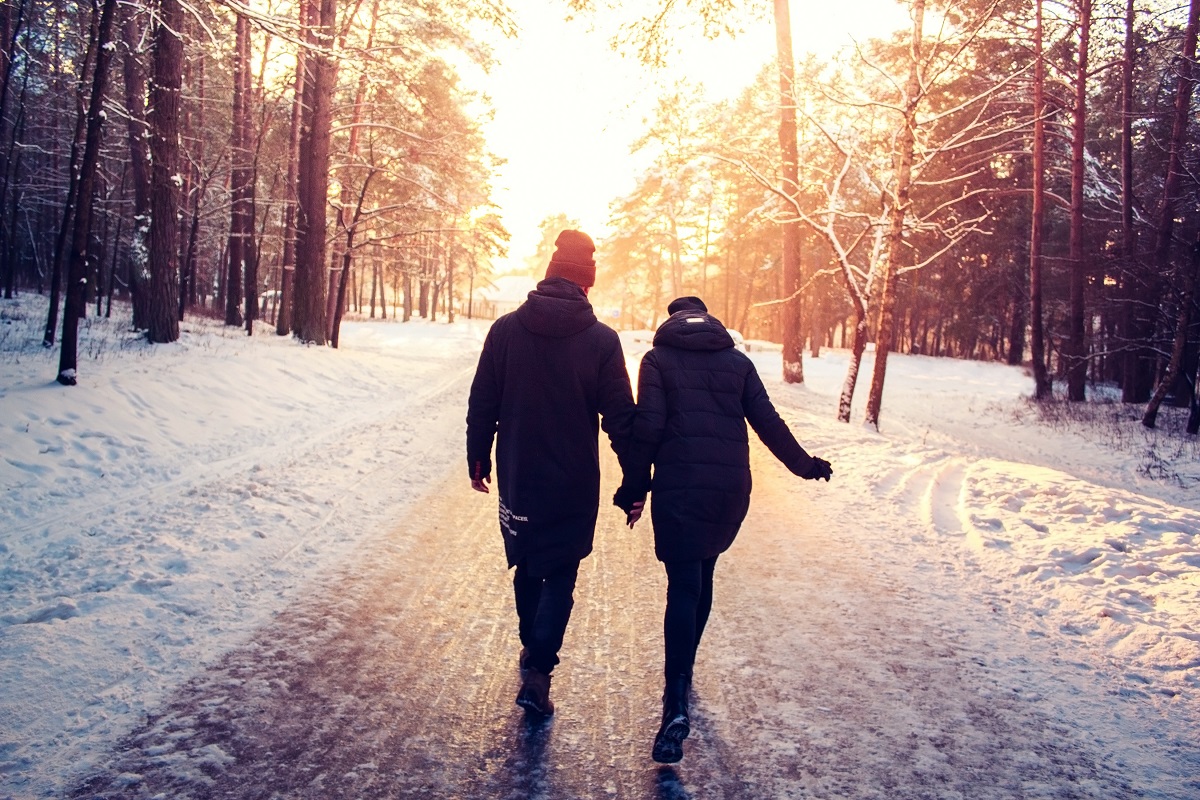 Winter in Ohio can be rough, but there are plenty of indoor and outdoor activities around Columbus that will keep you entertained.
Outdoor Adventure
Sledding: You're never too old to go sledding. It's a great way to exercise, and you can go any time of day. You'll find steep hills at Battelle Darby Creek and Highbanks, and more moderate slopes at Sharon Woods, Walnut Woods and Blendon Woods.
Hiking: The Columbus Metro Parks boast over 300 miles of trails for hiking and biking. Download your Ticket to Travel booklet online and get stamps from at least seven metro parks to earn prizes.
Ice Skating: There are plenty of outdoor ice-skating locations across Columbus. Outdoor rinks are available at Victory Park and Delaware State Park. Blendon Woods, Battelle Darby Creek and Orange Township Glen Oak Park have frozen ponds that are only 12 to 24 inches deep.
Skiing and snowboarding: Mad River Mountain is about an hour from Columbus and accommodates skiers and snowboarders of every experience level. Snow Trails also has plenty of slopes for skiing and tubing.
Indoor Activities
Columbus Museum of Art: The museum is open Tuesday through Sunday. You're required to purchase a timed ticket but can stay in the museum as long as you like. CMA has numerous exhibitions on display, including Raggin' On: The Art of Aminah Robinson's House and Journals.
LEGOLAND Discovery Center: The whole family will get lost in the endless activities in LEGOLAND. Explore the different rides and attractions, including Merlin's Apprentice Ride, Kingdom Quest and the Ultimate Indoor LEGO Playground. Tickets are limited.
Indoor farmers markets: The Worthington Farmers Market is open every Saturday from 9 a.m. to 12 p.m. through April. Healthy New Albany hosts a drive-up farmers market on Sundays from 4 p.m. to 5 p.m., where you can pick up pre-ordered items.
Igloo dining: Visit Vaso in Dublin, where you can enjoy food and drinks in the comfort of your private igloo. These temperature-controlled igloos accommodate up to eight people and are available by reservation.
Topgolf: Come for the golf and stay for the food and drinks. Topgolf is a souped-up driving range where you can enjoy lessons and game packages in a socially-distanced environment. Amenities include private, climate-controlled hitting bays, a full-service restaurant and bar, and a rooftop terrace with a firepit.
You'll find endless entertainment near each Preferred Living luxury community. Contact us to schedule a tour.