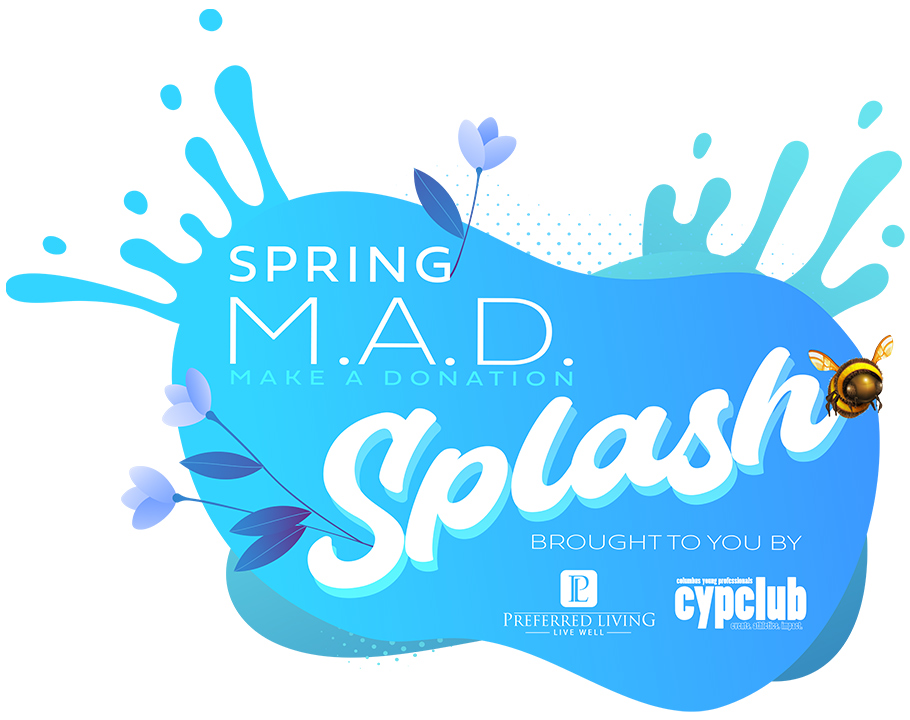 Spring M.A.D. Splash Challenge at Taylor House
We're excited to announce our partnership with the Columbus Young Professionals (CYP) to support local charities. Multiple charity organizations will compete in the Make A Donation (MAD) Splash event. The MAD Splash is a three-part competition intended to raise money and awareness for different causes. The events will be hosted at Taylor House from April 5 to 28.
Round 1: The First Splash
From April 5 to 19, participating charities will collect donations through The Columbus Foundation's Giving Store. The CYP members will place each charity in a bracket where they will face off in a fundraising competition. The teams that raise the most funds moves on to the next round of "Elite 8." On March April 21 at 5:30 p.m., each losing organization must select a team member to take a plunge in Taylor House's heated pool on our Sun Deck Area.
Round 2: Social Media Challenge
The next phase of the competition continues with a social media campaign from April 22 to 26. The CYP will share the eight charities' logos and descriptions on Facebook, Instagram, LinkedIn and Twitter. The organizations must vie for the most likes or comments on their individual Facebook posts. The winners will move on as the "Final Four" to the third part of the competition.
Round 3: Beehive Building Challenge
The "Final Four" will return to Taylor House on April 28 at noon for a five-hour challenge to see which team can build the best beehive. Teams will receive $100 to purchase materials for their structure.
The non-winning charities will vote for the best beehive. The winning charity will receive a $500 grand prize donation. Anyone who donated to a charity or participated in previous challenges is invited to Taylor House's socially distanced "Splash Bash" Happy Hour from 5:30 p.m. to 7 p.m. We will provide complimentary appetizers, beer and wine and will host live music.
Learn more about the MAD Splash event and the Columbus Young Professionals Club: https://www.cypclub.com/mad-splash-challenge
Preferred Living strives to support the community and works with over 50 charity organizations around Columbus. Contact us to learn about donation opportunities.