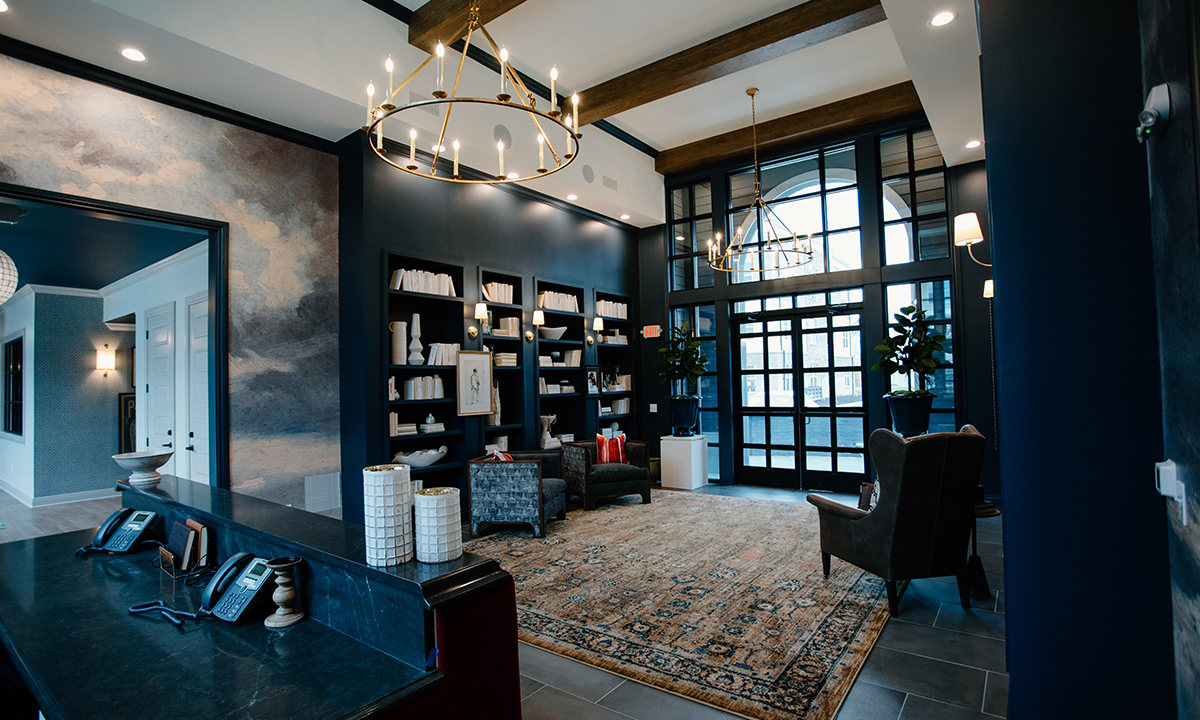 It may be hard to imagine what it's like to live in a luxury apartment, especially if you've only seen pictures of the units. If you're looking for apartments near New Albany and Westerville, we thought we'd help you visualize a typical day at Baxter Park.
Waking up in Luxurious Surroundings
It's a Monday morning, and you're just waking up in your spacious bedroom with nine-foot ceilings. You want to get some exercise in before work, so you head to Baxter Park's fitness center, where you'll find free weights, plus strength and cardio equipment.
After your workout, you head back to your suite to make breakfast in your kitchen with its stainless-steel appliances, granite countertops and white tile backsplash.
Then, you browse your oversized walk-in closet for the right outfit. As you head out to your car, you grab a complimentary coffee at the Starbucks Coffee Bar.
Coming Home to Comfort
Your workday is over, and it's time to unwind. But before you get home, you pick up your packages at the on-site Amazon Center. The heated multi-level Mediterranean-style pool is open, so you go for a relaxing swim.
You make dinner on your private patio or balcony or in the Grilling Pavilion. The fire pits are also available so you can catch up with your new neighbors and friends after a long day.
After Work Activities
You're looking for something to do this evening, so you check the online event calendar for happy hours, pool parties, wine tastings or other community events. The arcade and movie theater at Baxter Park are also open for your use. Or you can take your furry friend out for a stroll around Baxter Park's petfriendly grounds.
Venturing into the surrounding community is another option. You could visit nearby spots like Albany Crossing Park, Hoover Reservoir Park or Blendon Woods Metro Park. There are also plenty of entertainment, shopping and nightlife options at Easton Town Center.
Online Convenience
You finish a load of laundry with your included washer and dryer and head for bed. You're just about to fall asleep when you remember you need to make your rent payment. So, you quickly hop online, take care of the payment, and submit a maintenance request while you're at it. You rest easy knowing you can always call the after-hours emergency line if you have any problems.
Want to schedule a tour? Contact Preferred Living, and we'll help you get started.