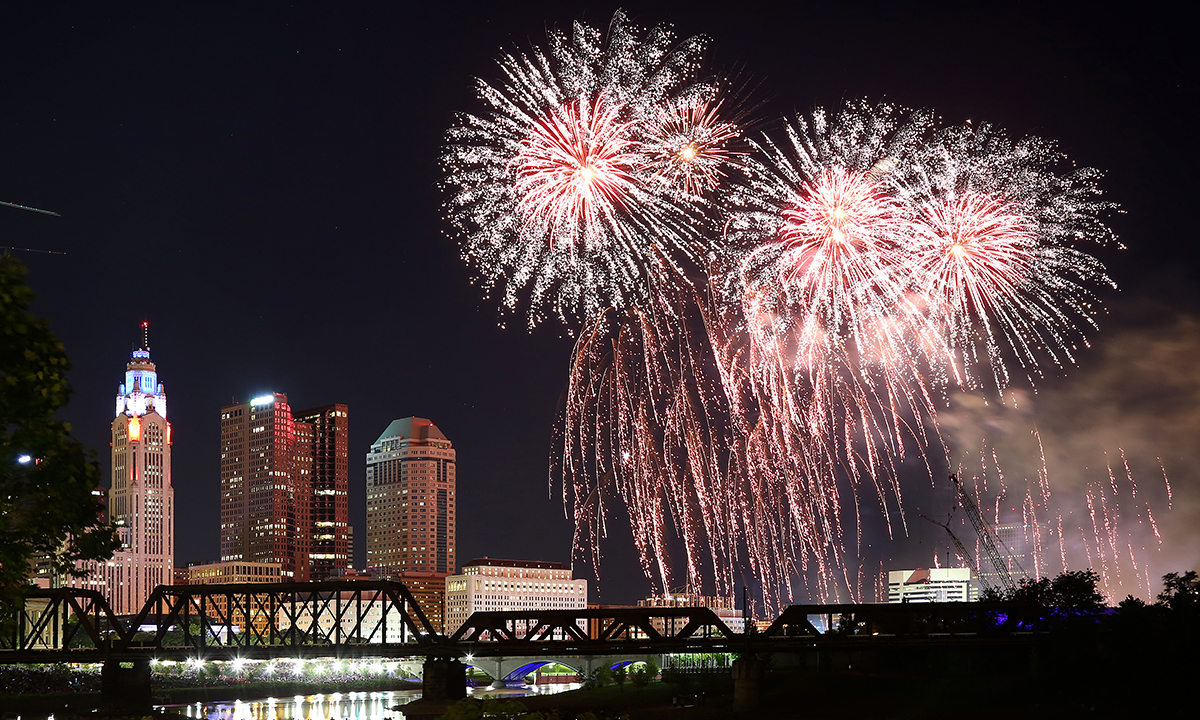 Fourth of July Festivities Around Columbus
Celebrate the founding of our country with food, fireworks and plenty of fun. If you're looking for Fourth of July festivities around Columbus, we've got some ideas for you.
Firework Displays
Though Red, White & Boom! won't be happening this year, there are still plenty of other places to see fireworks light up the sky around Columbus.
Dublin: July 3rd, 9:50 p.m. at Dublin Coffman High School
Grove City: July 2nd, 9:50 p.m. at Murfin Fields
New Albany: July 3rd, 10 p.m. at New Albany Middle School
Upper Arlington: July 4th, 10 p.m. at Northam Park
Parades
Doo Dah Parade: Head to West Goodale Street from 1 p.m. to 3 p.m. on July 4th to "celebrate liberty and lunacy" at the 38th annual Doo Dah Parade.
Reynoldsburg Parade: The parade begins at 10 a.m. on July 3rd and starts at Rosehill Road.
Worthington Hills Parade: The community parade is celebrating "50 Magical Years." It will be held July 4th at noon, but you can watch the participants line up for judging at 11 a.m.
Gahanna July 4th Celebration: The parade starts at Clark Hall and will take place on July 4th at 1 p.m.
Food and Farmer's Markets
West Jefferson Streetfest: This annual streetfest include plenty of food, rides and entertainment. Festivities will begin at 5 p.m. on July 2nd.
Sunbury Independence Day Celebration: Browse craft vendors and farmer's market food trucks at Sunbury Square on July 3rd from 8a.m. to 2 p.m. You'll find more food options at Big Walnut High School at 7 p.m.
Whitehall Independence Day Celebrations: Enjoy Whitehall's fireworks viewing picnic on July 2nd at 8 p.m. at Whitehall Yearling High School. There will be a host of food trucks to enjoy.
Races
New Albany: Support the New Albany Symphony by participating in the area's Independence Day 5k Run & Walk on July 3rd at 8 a.m. There will also be a kids' fun run and toddler crawl.
Westerville 4th of July Run: The Rotary Club of Westerville is hosting a 5k walk and run on July 3rd at 8 a.m. A children's fun run will take place at 9:15 a.m.
Preferred Living luxury apartments give you convenient access to Columbus entertainment and attractions. Contact us online to schedule a tour.