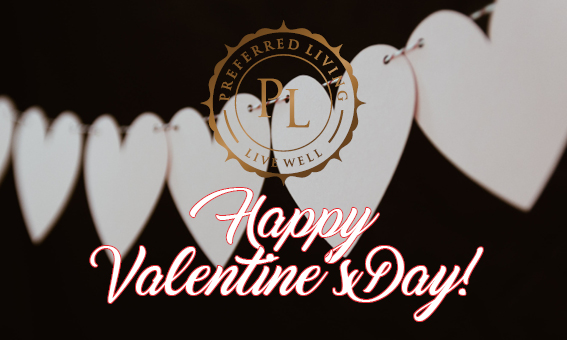 Valentine's Day is just right around the corner and in Columbus there are many options for celebrating, whether as a couple or group of friends there is no shortage of fun and romantic things to do in Columbus. Find the perfect getaway, party, or romantic dinner with your special someone on this Valentine's Day in Columbus. Explore best of valentine's Day 2022 events & parties happening in Columbus.
Thanks to All in Events for this blog's content and suggestions. So, let's get to it, what is there to do? Check out this list!
Valentine Cake Pop Making Virtual Workshop
Learn how to make your own fun and delicious cake pops in your own kitchen. A great activity for couples and families for Valentine's Day. Taught by Cheryl of Cheryl's Sparkly Creations. Participants can opt for taking the class with a DIY Kit or choose to receive a shopping list. $45 per participant for Class with DIY Kit. Register in advance to reserve your materials for shipping or local curbside pick up. Please provide your shipping address when registering. For questions about registering and receiving your DIY Kit, contact: [email protected] or 862-221-0644.
KidX Bestie Bash
Ready for a blast from the past? Classic Valentines, snacks, games, and so many fun crafts are waiting to be made at our KidX Bestie Bash. Bring your kiddos (and their besties!) and spend some time together dancing to your favorite tunes and having some fun! Just head to Center Court at Polaris Fashion Place on February 8th from 5-6pm —they're excited to spread a little love this Valentine's Day with you.
Valentine's Mixology + Charcuterie
We've got the ultimate date night for you and your Valentine at Taft's Brewpourium Columbus on Wed Feb 9 2022 at 6:00 pm to 8:00 pm. Their popular mixology class is back, this time to teach you how to make cocktails for Cupid's favorite holiday. One of their most experienced bartenders is teaching an intimate cocktail class, only open to 12 people.
With your ticket, you'll get:
instruction (and enjoyment!) of 2 cocktails per person (4 total)

recipe cards to replicate at home

charcuterie board to share
Pooches & Smooches
Raise your paw if you're excited to spend Valentine's Day with your precious pup at Soul! Enjoy your Valentine's Day at Soul within Le Meridien Downtown, Columbus with your pup! On February 10th beginning at 6:00 pm, we will be featuring treats for your four-legged friend, a specialty drink menu and lots of mingling with fellow dog lovers.
Valentine's Day at Columbus Museum of Art
February 11 Reservations for 6:00, 7:00, and 8:00 PM
Celebrate Valentine's Day at CMA! Explore the galleries at night and experience unique guided activities at your leisure. Connect with loved ones and enjoy a curated spread of light bites with refreshments. Tickets include a complimentary drink and there will be a cash bar for the evening. There will also be live music and a pianist to set the perfect mood for you and your guest. Tickets are $60 for nonmembers and $50 for members.
To get more information, see other events, and sign up for these events, check out All Events In.