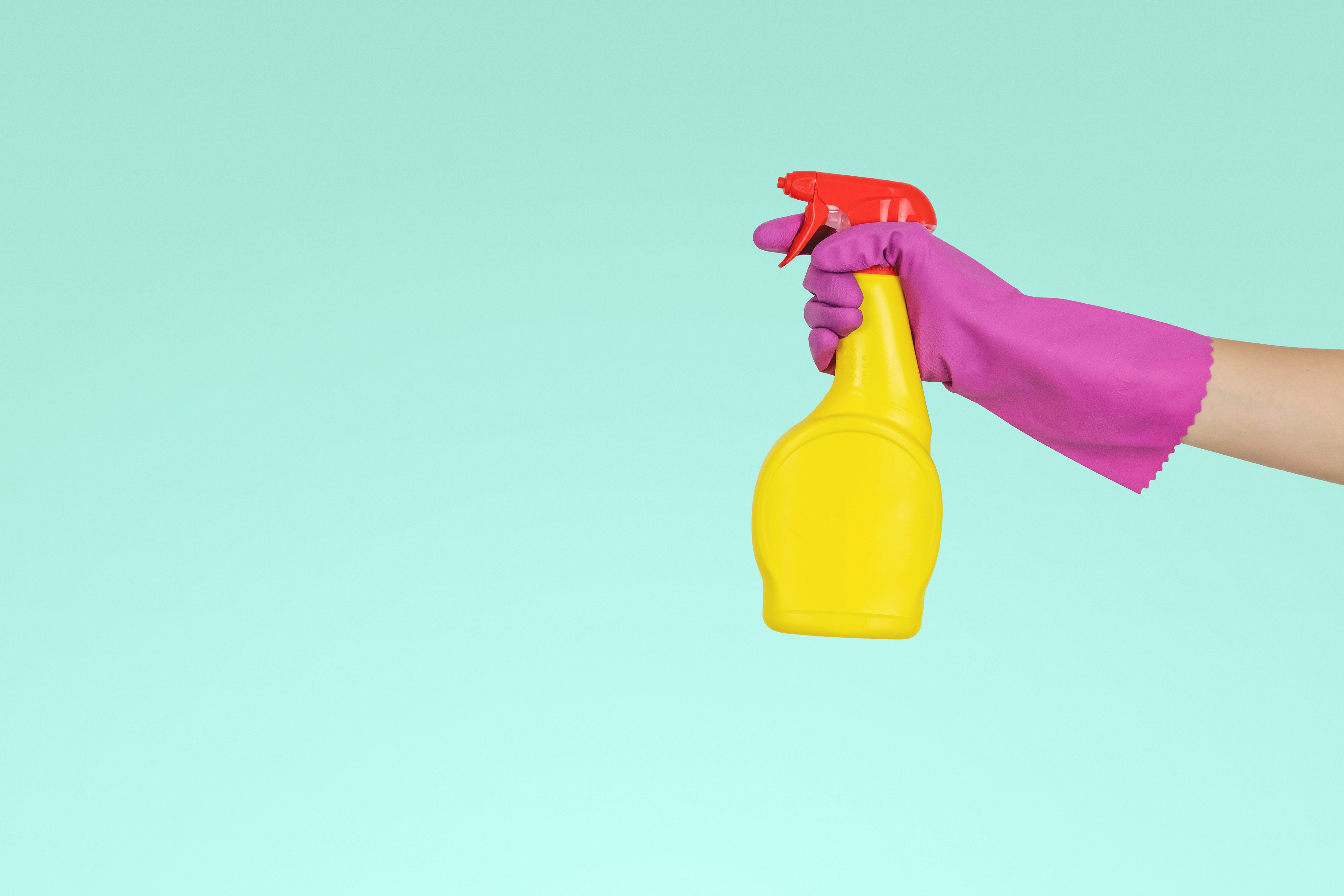 Nothing feels quite as satisfying as coming home to an apartment that's so clean it practically sparkles. Since cleaning your apartment from top to bottom can be overwhelming — not to mention, tiring and time-consuming — it's easier to take it room by room or appliance by appliance with spring cleaning tips from than the pros at Good House Keeping. Preferred Living scanned the list and chose our favorite ten tips from the organizing and cleaning pros. To see more of the list and really get your apartment clean, click here.
Clean your doormats - Trap more dirt by using two mats, one outside the door and one inside. To refresh, thoroughly vacuum and then rinse in your shower and air-dry outdoor mats. Do not forget to vacuum indoor ones on both sides — going over the back will push trapped dirt out onto the floor where it will be easier to pick up.
Wipe down walls - Keeping your walls free of greasy fingerprints, dust and stains is as easy as wiping them with a damp microfiber cloth. Be sure to start from top to bottom, and bonus points if you wipe the door frames and baseboards too
De-stink the kitchen sink – Got kitchen stink you just can't kick? Try running a couple of lemon rind slivers through your garbage disposal and follow with cold water to get rid of any unwanted odors.
Steam clean the microwave - Clean up those pesky tomato stains once and for all. Fill a large microwave-safe bowl with 1 cup of water and a chopped-up lemon, lime, or orange or several tablespoons of vinegar and stick it inside. Turn the appliance on high for several minutes or until the solution boils and the window is steamy, then let it cool for five minutes before opening the door. Remove and wipe the inside and outside with a sponge.
Bring stained cutting boards back to life - If you think that nasty mark is permanent, you're wrong. Run the cut side of a lemon over the board to help remove food stains and smells. For an extra oomph, sprinkle it with salt or baking soda first.
De-gunk your oven – Cleaning your oven is an essential part of spring cleaning. Use your appliance's self-cleaning function to remove stubborn, baked-on grime.
Reorganize the junk drawer - Once you empty out your drawer, suck out dust and crumbs with your vacuum's nozzle. "Toss or relocate any items you no longer need or that don't belong there," Forte says. Everything else goes back, but this time in an organized manner. Repurpose pretty plates and bowls to store cords, stamps and other odds and ends. A nonslip liner will help keep everything in place.
Keep drains smelling fresh - To freshen drains (not unclog them) and help keep them free-flowing, mix 1/2 cup baking soda with 1/4 cup table salt. Pour the mixture down the drain, followed by 1 cup heated vinegar. It will foam and bubble. Let it stand for 15 minutes tops. Follow by running hot tap water for at least 15 to 30 seconds. This is especially helpful for seldom-used drains, like in guest bathrooms.
Dust those ceiling fixtures – Spring cleaning is all about tackling the areas you forget about during the rest of the year. Grab an extendable duster and attack ceiling fans, hanging and recessed lights, moldings and more. Make sure to start your cleaning here, from top to bottom, so you don't have to vacuum your floors twice.
Wash down your broom – Clear any dust bunnies stuck on your broom's bristles by swishing the broom head around in warm, soapy water, or vacuum it with the end of the vacuum hose.
For more tips on the best ways to keep your place, ask our maintenance and cleaning staff for their reccomendations. They are a great resourse on site!